We are a group of people from diverse backgrounds who have known each other and grown together for over 20 years. 
Out of our passion for inner work, we have chosen to pool our wisdom and experience to create a rich resource for those people who would like to dive deep into the holotropic journey in a safe and supportive environment.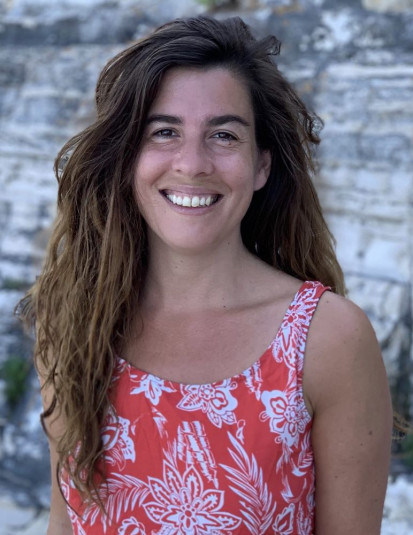 Lydia Schamschula is an actress and filmmaker and was always curious to approach the filmmaking as a way to explore the mystery of life. She is deeply committed to work in consciousness and meditation. In 2010 she found her spiritual guide and a great community with two beautiful cats.
Since then, she is committed to an ongoing practice on a daily base. For some time now her main focus in meditation practice is on zazen. Furthermore, on the path of the inner journey she discovered Yoga, Osho meditation, Avatar, the Hoffman process and Holotropic Breathwork™.
In 2015 she started her training in Holotropic Breathwork™ and became certified in Grof Transpersonal training 2017 in the US. Afterwards she started organizing and facilitating workshops together with the Holotropic Breathwork™ Berlin team. She has also facilitated in Spain, Ireland and Czech Republic. Since her first Breathwork session her heart felt drawn to this work, and she knew she wants to be fully in service for others.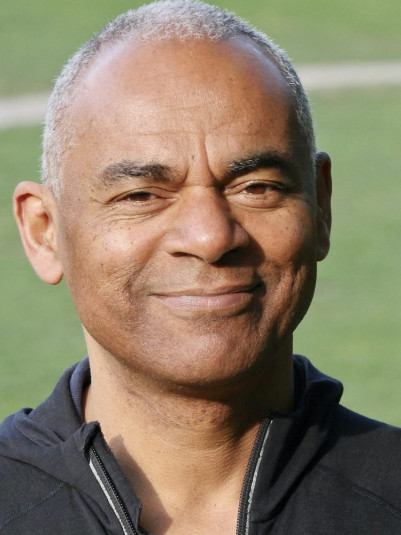 'Through my 40 years of experience in expressive therapies, stopping and seeing meditations and living a wholesome daily life I endeavor to bring that experience and wisdom to meet, be present for the groups and each participants process whatever that may be.' Cyrus
Cyrus Bruton, born 1960 in the UK and lives since over 30 years in Berlin, Germany where he has been guiding and holding space for community grounded in meditation and wholesome daily living since 1999. 
In the 80's and 90's he lived and worked in India participating in various emotional and body centered therapies as well as working as a progressive psychedelic trance DJ throughout Europe, the spirit of which he brings to his Holotropic Breathwork™ music sets. He is an Avatar Master and Wizard and Hoffmann Quadrinity graduate.  
He has intensely focused on the practice of zazen since 2017 with Jeff Shore, attending retreats throughout Europe and visiting Japan. 
He first connected with the work in 2011 and certified as a Holotropic Breathwork™ facilitator in 2016 and since then has regularly facilitated and co-organized workshops throughout Germany with the Berlin team.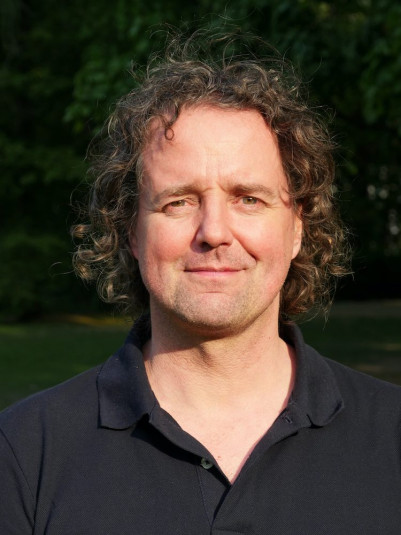 Frank Anlauf lives in Berlin since 2014, is a body therapist and has been working for many years in the field of osteopathy, massage, Breathwork therapy, homeopathy and as a non-medical practitioner.
His first contact with Holotropic Breathwork was in 1998, which was followed by several years of inner work. In 2016 he started Grof transpersonal training and certified in 2019.
His work as a body therapist has changed a lot with the Holotropic perspective and above all has deepened a lot. In addition to Holotropic Breathwork, he practices Zazen meditation regularly in a community.
For him, daily meditation is a fundamental basis and the possibility to integrate experiences from Holotropic Breathwork sessions in a supportive way.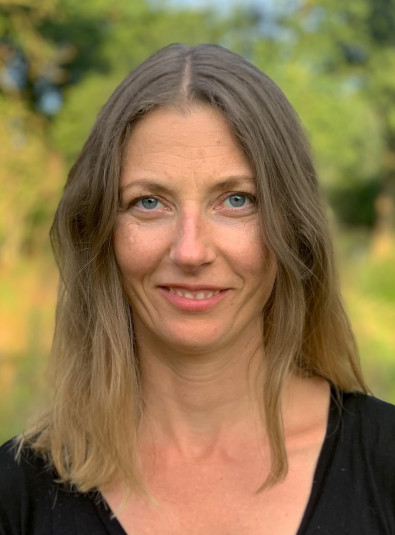 Team
Viola-Franziska Bloess
Franziska was born and grew up in Hamburg. She lives in Berlin since 1994, travelled the world in her 20s, but Berlin has remained her base. 
She studied theatre and film. In the last 20 years she works as a Producer in the Movie Business of fictional movies and series.
Early in her life she got interested in Meditation and the question ,Who am I?' became her main focus.
She completed the Avatar materials and the Fisher-Hofmann Quadrinity process, got to know Osho meditations and practices Zazen-Meditation on a daily basis.
She finished her study as a healing practitioner for psychotherapy and is educated as a psychotherapist.
Franziska started the Grof Transpersonal Training for Holotropic Breathwork in 2013 and certified 2022 in Colorado, USA. She experienced this work as a healing process through consciously facing and meeting the experience of the moment. It became a matter of the heart to share what she discovered, supporting others in this process of healing, opening and unfolding.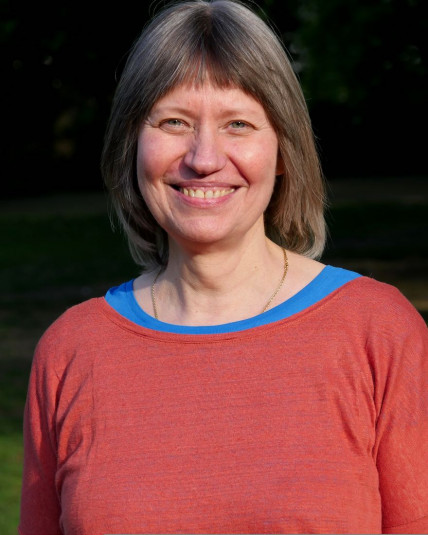 Astrid is from Berlin and has been working as hospice nurse for 10 years caring for people in extraordinary states of consciousness as they approach death.
Her inner journey began consciously at the age of 17 when she asked herself "where do thoughts come from, what is this?" and in her early twenties she had her first experiences with Biosynthesis by David Boadella, Osho meditations and Vipassana meditation. Since then she has been on the path, doing the Quadrinity (Fischer-Hoffmann) process, trained in holistic massage, completed all the Avatar tools, and continues to meditate, specifically practicing Zazen on a daily basis in the last years.
In 2015 she started her Holotropic Breathwork journey and found it one of the most powerful supports to reveal unknown parts of her inner being. She has completed the training and certified as a Holotropic Breathwork Facilitator in Colorado in 2022.
This work includes everything that is meaningful to her, namely inner work, community, connection to people and music. 
She has a deep calling to share this with others, to hold the space and support them on their inner journey.